Patient Testimonials
I highly recommend Dr. Smith for his expertise with the anterior approach to hip replacement surgery. This was my first experience with any type of surgery and it could not have gone any better. After being disabled with osteoarthritits for years, I cannot be happier with the results. I feel back to my normal, active self again. My only regret is that I waited so long to act but finding Dr. Smith was definitely worth the wait. Thank you Dr. Smith!
Susan M K
Hey Dr. Smith,
It's Anthony L, your ACL reconstruction patient. Thank you so much for the amazing work! Knee is stronger than ever! I'm attaching some pictures of post surgery accomplishments! I've never ran in my entire life until my rehab...and I'm hooked. I set out a goal to run a Half-marathon, and conquered it. First race ever! I have many more planned for the future! I'm back on the BMX too of course and feel great on that! So much control and stability! Thanks again for the successful surgery! Ill keep in touch!
Thank you,
Anthony L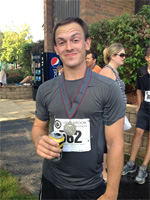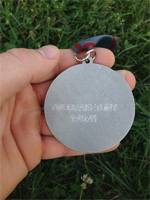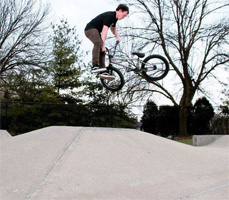 In the past i had heard mixed reviews about MacNeal, but i must say i was very impressed. Back in June i tore my ACL and after going to the ER i was referred to Dr. Smith. He is possibly the best doctor ever. He explains every option to the smallest detail to the point you feel weird fir not having questions to ask. From day 1 he had a plan for me and we stuck to it. Yesterday i had surgery to repair tge ACL. You might think that too much time passed but he had me do physical therapy first to rebuild a lot of the muscle first and heal some fractures. Granted i am in a bit of pain now the before and after pics he took he explained what they mean and just why my surgery was a complete success. Now we are moving onto more PT and i should be on my feet in 2 weeks and walking like normal in 4.
While in recovery the nurse took great care of me. I never felt rushed, she helped me vomit (lol) gave me extra food and 7up. She also helped with the choosing of my proper prescription by standing by me and seeing how i react. She totally made me feel like i was in good hands.
Althought i am not recovered completely i have no issue saying now that it was the best place for me. Youre in good hands here for sure.
Alex B.